How to do a Burpee
The burpee is a simple whole-body aerobic exercise, involving a combination of push-ups and leaping in the air. The Burpee is also sometimes called the Squat Thrust & Jump. This exercise is part of workout dice.
Equipment Required: none
---
---
Technique
Start by standing erect with the arms by the side, feet should-width apart.
Bend the knees, squatting down to place the hands on the floor in front of the feet.
Putting the bodyweight on the hands, the legs are thrust back to a push-up position with a straight line from the shoulders to the heels.
Next pull the legs back and return to the squatting position
Jump back to the starting standing position.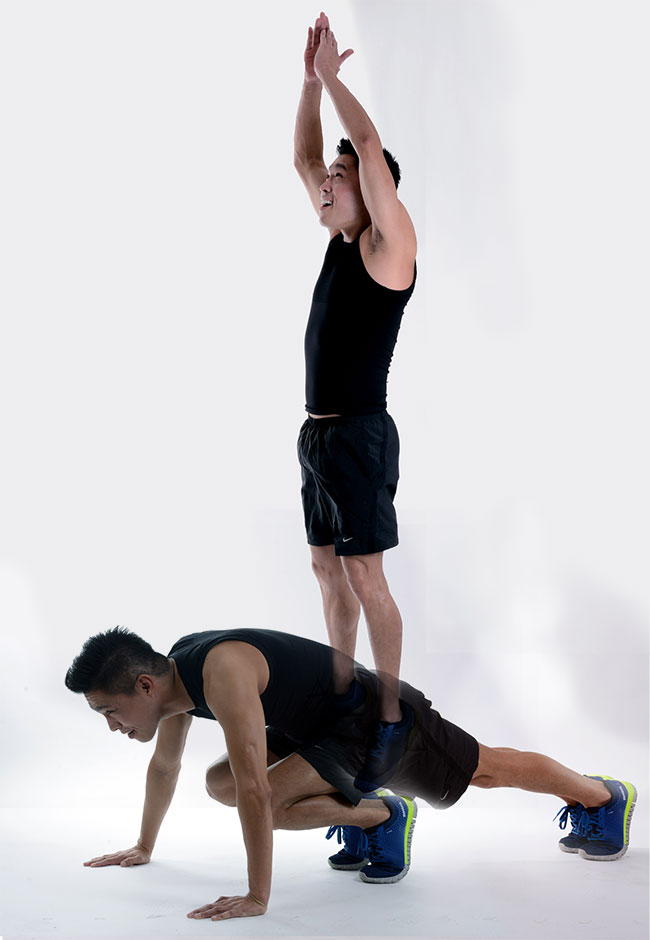 Sample Burpee Workout
Do 15 Burpees to complete 1 set, do 2-3 sets with a couple of minutes between sets.
Alternatives
---
---
Related Pages

Any comments, suggestions, or corrections? Please let us know.