Rugby Tournaments
In addition to the major event of the wolrd rugby calendar, the World Cup, there are several other international rugby events, and other significant tournaments that are played between countries.
World Cup
The biggest event on the Rugby sporting calendar is the World Cup of Rugby, held every four years. More information about the World Cup can be found here.
---
---
Olympic Games
Rugby returned to the Olympic Games in the form of a Rugby 7s tournament in 2016.
Commonwealth Games
Rugby is played at the Commonwealth Games as a Rugby 7s Tournament, lightning-paced version of the game of Rugby Union. See more about Rugby at the Commonwealth Games.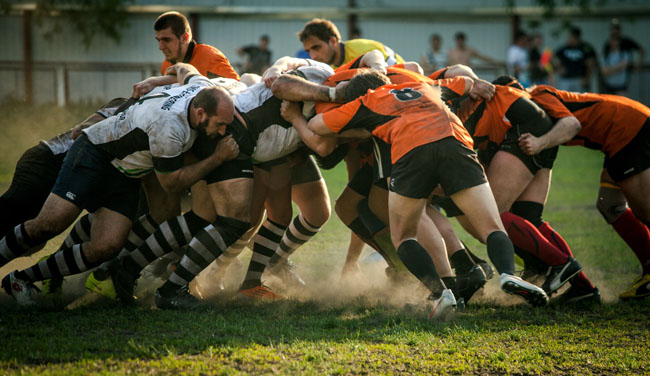 Calcutta Cup
Annual match between England and Scotland contested since 1879. The games usually takes place as part of the 6 nations championship. The silver cup is made from melted down Indian rupees, and has three handles, and an elephant on its lid.
Bledisloe Cup
A competition between the Australia and New Zealand national rugby union teams.
Six Nations
An annual competition between six European sides: England, France, Ireland, Italy, Scotland and Wales
---
---
Related Pages

Any comments, suggestions, or corrections? Please let us know.