Basic Stretching Protocol
Stretching exercises are used in injury prevention, injury rehabilitation, preparation (warm up) for exercise, and for recovery after exercise. The specific exercises and method of stretching used will differ for each of these applications.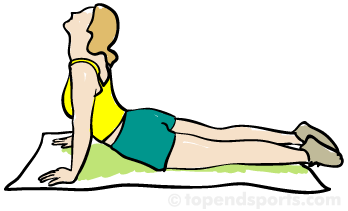 Here are some points to follow for any stretching session.
Always complete a warm-up session prior to stretching.
Stretch until a mild tension is felt, then hold.
All stretches should be held for up 30-60 seconds unless otherwise stated.
Avoid stretches to the point where numbness or a tingling sensation is felt
Focus on the stretch and avoid any distractions.
Try to relax the muscles throughout the passive movement of the stretch, as this will help to alleviate any unnecessary tension within the muscle.
Do not hold your breath, breathing freely helps you relax and get the best stretch.
---
---
Related Pages

Any comments, suggestions, or corrections? Please let us know.
Disclaimer