The Greatest Handball Player at the Olympic Games
Who is the greatest Handball Player of all time based on Olympic Games performances?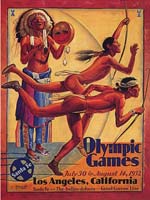 The best all-time performing handball player at the Olympic Games is Russian Andrey Lavrov, who is the only handball player to win three Olympic gold medals. He also won a bronze medal. His career spanned 1988-2004. Female player and South Korean Oh Seong-Ok has also won 4 medals - 1 gold, 2 silver and a bronze.
See also the best athlete from each sport, and the best overall.
Related Pages
Comments