SASI Rate Yourself Program
The South Australian Institute of Sport (SASI) has turned to social networking to broaden its talent identification program. On the SASI facebook page you can enter your fitness test results (see the "Rate Yourself" tab near the top of the page).
---
---
This program is looking for young South Australians aged between 13 to 25 years. Potential athletes need to submit their details and results of a few standard fitness tests, and if they think you might have potential to take it to the next level, they invite you in for another testing session which may lead to bigger and better things in the world of sport.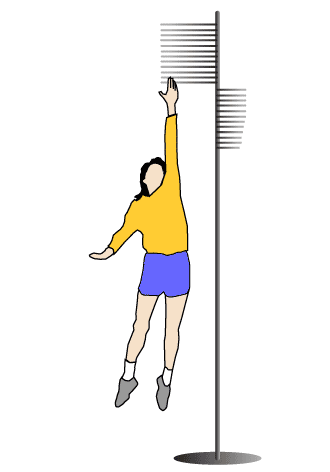 Fitness Tests
The testing measurements they are collecting are as follows. The descriptions of how to conduct each of the fitness tests are available on on their facebook page. The general test protocols are listed below, which may differ slightly.
Ratings
These are the some minimum standards that SASI use to rate some of the test results, which they use to help identify which athletes may be suitable to particular sports.
sport
height
sitting height
vertical jump
beep test
cycling
(under 15)
35cm
(males and females)
L11 (males)
L9 (females)
cycling
(under 17)

45cm (males)
40cm (females)

L12 (males)
L10 (females)

rowing

Male: 185.5cm
Female: 175.5cm

50 per cent
of body height

Male: L10
Female: L8

volleyball

Male: 180-185cm
Female: 170-175cm

Male: 50-45cm
Female: 40-35cm

canoe/kayak

Male: 170-175cm
Female: 160-165

50 per cent
of body height

Male: 45cm
Female: 35cm

Male: L10 -11
Female: L8-9
Related Pages

Any comments, suggestions, or corrections? Please let us know.