Muhammad Ali: Boxing
Cassius Marcellus Clay Jr., commonly known as Muhammad Ali (born: January 17, 1942, died June 3, 2016) is considered one of the greatest athletes in boxing history, winning the Golden Gloves title and an Olympic gold medal, along with numerous honors.
He started training boxing at 12 years and by 22, he had won the World Heavyweight Championship from Sonny Liston in 1964, the youngest boxer ever to take the title from a reigning heavyweight champion. He stands at 6'3" and had an unusual style for a heavy weight boxer. He was known to have a boxing style of trying to avoid a punch instead of carrying the hands high to defend the face Clay joined the Nation of Islam and changed his name in 1964.
---
---
Greatest Sporting Achievements
Cassius Marcellus Clay, Jr. had over 61 fights, a total of 56 wins with 37 wins by knockout. He only lost five times during his entire boxing career. He is one of the most recognized sports figures in the entire world, known as "Sportsman of the Century" by Sports Illustrated and "Sports Personality of the Century" by the BBC. After winning his first Olympic, he was proclaimed as an American hero and it was in the 1960s when he seemed unstoppable, winning everything and mostly by knockouts.
Why Was He So Good?
Muhammad Ali was known for his footwork and for possessing a powerful jab. When he told the entire world that he was The Greatest, everybody believed him because he proved it and dominated the sport for many years, winning against long-time and title-holding boxers.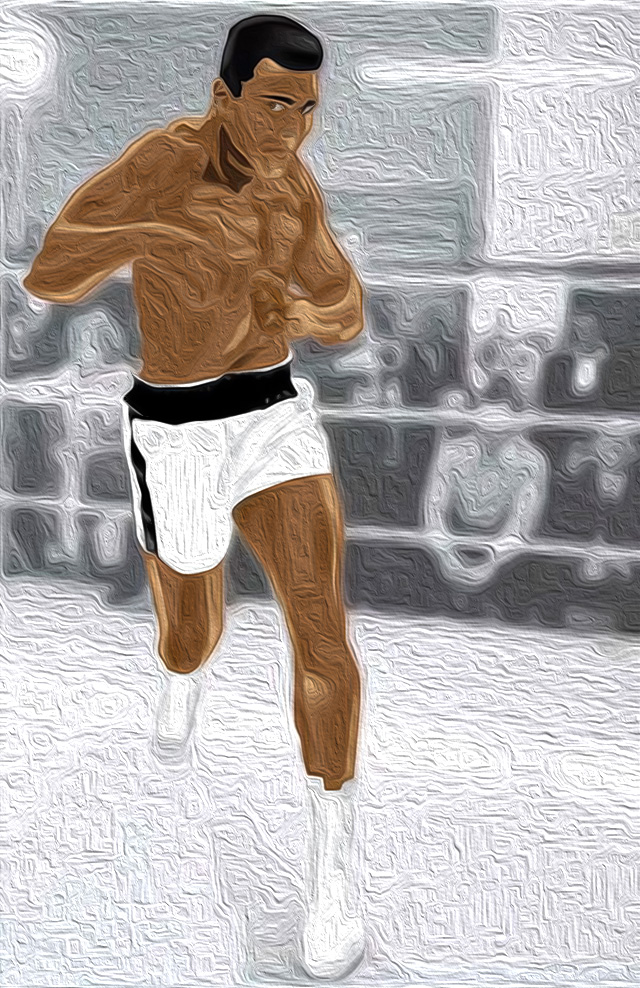 What You May Not Know
During his fight with Sonny Liston, he started to feel blinding pain in his eyes during the fourth round, speculating that the problem was because of the ointment used to seal Liston's cuts and intentionally applied by his corner of the gloves. Clay survived the fifth round with sweat and tears and by the sixth round and by the seventh, Liston didn't answer the bell and Clay was proclaimed as the winner by TKO.
In his biography, it was written that he threw his Olympic gold medal into the Ohio River after being refused service at a "whites only" restaurant.
Other than Muhammad Ali's boxing skills, he became famous for trash-talking to his rivals, talking in rhymes during his pre-match interviews.  One of his famous sayings was "float like a butterfly, sting like a bee."
Was he a legend?
Do you agree with Muhammad Ali being a legend of boxing?
How would you rate their greatness? (from good to 'the best')
---
---
Related Pages

Any comments, suggestions, or corrections? Please let us know.