Cross Country Skiing
Cross country skiing or XC skiing is to travel over snow-covered terrain using skis. Cross country skiing can be a recreational activity or a sport. The sport of Cross Country skiing was developed by Danish-Norwegian, Carl Schack  Rantzau.
There are rules follow based on the rules sanctioned by the International Ski Federation. Some of the cross country skiing races are over homologated and groomed courses. These are designed to support in track and free style events. There are also cross-country skiing marathon events organized by the Wordloppet Ski Federation, also there are cross country ski orienteering events which is organized by the International Orienteering Federation.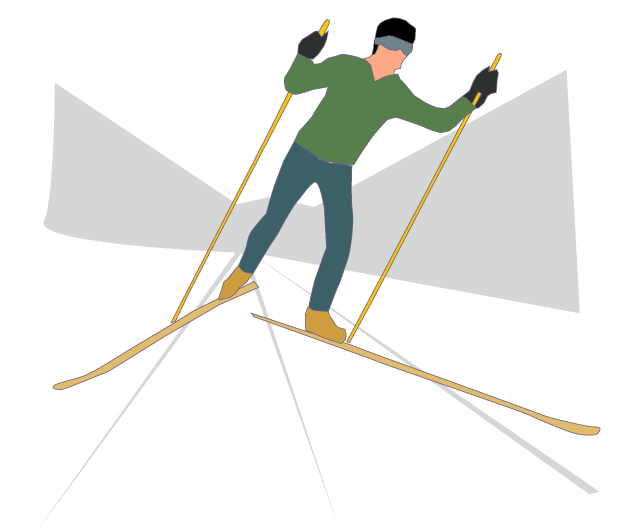 The skis used in cross country are lighter and narrower; they are designed this way so that the skiers can ski faster. The ski boots used are also lighters than the recreational shoes. Some of the popular international competitions are the FIS Nordic World Ski Championships, the FIS Cross-Country World Cup, and the Winter Olympic Games.
Similar Sports
Related Pages