The Best of the World's Highest Paid Athletes
Forbes magazine has been publishing lists of the highest-paid athletes since 1990. Here is an analysis of these lists (from 1990-2010) to determine which athletes have been featured on the lists the most. Total earnings are calculated based on money derived from salaries, bonuses, prize money, endorsements and licensing income. See also Forbes highest paid athlete of all time.
Jordan Highest of the Highest Paid
We analyzed all of the top 10 highest paid athlete lists from this period to determine which athlete has appeared the most times and how high they appeared on the list. All data from the first list of 1990 up until and including 2010 has been used in these calculations.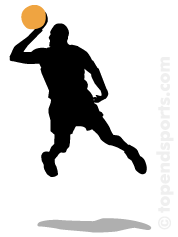 We have combined all the lists by giving 10 votes for being on the top of a list, and one less for each rank below that (e.g. 1 vote for being 10th on the list). If two or more athletes were known to tie for a position, the points were shared equally. Only the top 20 position are shown here. Considering that Michael Jordan has appeared on 17 of these top 10 lists (6 times in top position) and Tiger Woods has appeared on 13 of the lists (top position 9 times), there is no surprise seeing these two battle for the top of this master list. Tiger woods is expected to continue to gain points, but maybe not as many as he has in the past.
| ranking | name | sport | total points |
| --- | --- | --- | --- |
| 1 | Michael Jordan | basketball | 144.0 |
| 2 | Tiger Woods | Golf | 111.0 |
| 3 | Michael Schumacher | auto racing | 97.0 |
| 4 | Shaquille O'Neal | Basketball | 70.5 |
| 5 | Mike Tyson | boxing | 60.5 |
| 6 | Oscar De La Hoya | Boxing | 45.0 |
| 7 | Evander Holyfield | boxing | 44.0 |
| 8 | Kobe Bryant | basketball | 36.5 |
| 9 | Phil Mickelson | golf | 33.5 |
| 10 | David Beckham | soccer | 32.5 |
| 11 | Ayrton Senna | auto racing | 29.0 |
| 12 | Arnold Palmer | golf | 23.0 |
| 13 | Grant Hill | Basketball | 21.5 |
| =14 | Kimi Raikkonen | F1 racing | 21.0 |
| =14 | Andre Agassi | Tennis | 21.0 |
| 16 | Jack Nickalus | Golf | 20.0 |
| =17 | Alain Prost | France | 18.0 |
| =17 | George Foreman | boxing | 18.0 |
| 19 | Lennox Lewis | Boxing | 17.0 |
| =20 | Dale Earnhardt | NASCAR | 16.0 |
| =20 | Riddick Bowe | Boxing | 16.0 |
Related Pages