Here is one of the archived newsletters from the Topend Sports email news alert. Sign up to receive the latest news direct to your email inbox. See more archived newsletters.
Topend Sports News Alert #6
Bringing you the latest news in sport, science, fitness and nutrition
Welcome to another newsletter from Topend Sports.
Around the Web:
Footballers of the Future: An article on the BBC sport website (always a great source of quality information) about creating tomorrow's footballer, highlights a few key sport-science areas that are finding their way into the preparation of elite athletes - a sport psychologist works on decision making and emotional intelligence, a futsal coach teaches two-footedness and new skills, a visual skills coach accelerates visual recognition. It is a world where each team is searching for the edge over their opponents.

More on the Marathon: If you don't read their site already, I recommend you head over to The Science of Sport and check out the writings of two very intelligent and insightful guys Ross Tucker and Jonathan Dugas. Following on the topic from last weeks feature link about running a Sub 2-hr marathon, Ross Tucker published an article "177" – The Sub-2 hour marathon and East Africa's super-runners. He concludes that the 2-hr marathon will not be achieved in the next 30 years, and when it is reached, it will probably be an athlete from the Nandi tribe in East Africa. The article from last week was "What will it take to run a 2 hour marathon" by Runner's World.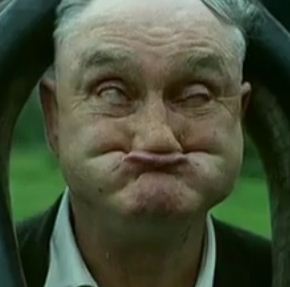 On Topend Sports: Unusual Sports
The unusual sport of camel jumping in the video above was new to me. There are so many sports out there and many a bit unusual. On Topendsports there is a popular section on unusual and weird sports from around the world. It is not surprising that nude sports are the most viewed, but my favourite would have to be gurning, the sport of pulling a funny face.
Related Pages

Any comments, suggestions, or corrections? Please let us know.