BodyByte is Now FREE!
The biggest news with the release of BodyByte Version 5 is that the standard version of all country editions of BodyByte can now be activated free of charge. FREE. Really. No expiry, no subject-to-anything, no embedded adware, no spam and junk littering your system afterwards.
BodyByte is REALLY FREE
When anything is advertised as free, everybody's first reaction is to be skeptical. And with good reason. There is nearly always a catch. A favorite trick with software is to shout FREE! in the ad, but then the so-called "free" product turns out to be only a free trial. Or the "free" product comes with a load of adware or nasty spyware and other unwelcome add-ons. Or you have to agree to let your contact details be distributed to dubious third parties so they can pester you forever afterwards with spam.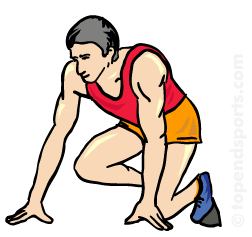 With BodyByte you get none of that. BodyByte is high-quality software, used by several universities and research institutions. It comes in 4 country editions, each in 2 type versions: Standard and Professional. All downloads are free, but BodyByte needs to be activated before it will work fully. Activation of any country edition of BodyByte standard version is absolutely free. Activation of the BodyByte Professional version is not free, and can be purchased online.
"AHA!" - you now probably think: "There's the catch! The standard version is no doubt a scaled-down, limited-function lightweight that is only meant to wet our appetite for the real deal Professional version which they want us to pay for."
NOT SO. The functional and analytical capabilities of the standard and Professional versions are identical. The ONLY difference is that the standard version is licensed for private use, while the Professional version is licensed for commercial and research use, mostly for nutrition- and fitness professionals. For this purpose only the Professional version can convert BodyByte nutrition- and fitness plans to an exchange file format for distribution to other BodyByte users.
The bottom line is, if you are going to use BodyByte for commercial or consulting purposes, it is only fair that you will be charged for your BodyByte Pro activation, which is not expensive anyway. If you use BodyByte privately for yourself, your family, or a group of friends or colleagues at work, you get it free. Plain and simple.
WE FORESEE THAT THE MAJORITY OF OUR USERS WILL NEVER REQUIRE ANYTHING MORE THAN THE BODYBYTE STANDARD FREE VERSION.
Download your choice of BodyByte country edition and proceed to activate it at absolutely no charge or obligation. Try it out, you have nothing to lose.
Related Pages

Got any comments, suggestions or corrections? Please let us know.